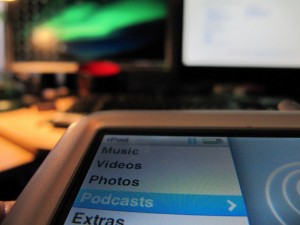 Podcast speed: Why fast delivery is the key to growing your audience
Today is all about instant gratification. Users won't wait to experience their favorite media. In fact, according to The New York Times, users who have to wait even just a few milliseconds longer for a website are more likely to visit a competitor's site. This same logic applies to podcast speed. Make the audience wait more than a few moments, and they will likely move on to something else.
Out with the old
Back in the early days of podcasting, when users had to download their podcasts and then load them on to their favorite device, there wasn't much of a need to get content out there quickly. However, now that podcasts can be streamed on-demand and don't have to be downloaded, content creators have a chance to grow their listeners and reach their existing audience instantly, with no latency whatsoever.
The benefits to this are two-fold. First of all, users who are deciding whether or not to check out a podcast can make up their mind instantly, and won't be turned away by slow podcast speed. If a user doesn't know whether they want to invest their time in listening to a certain podcast, a few seconds of load time or a podcast that requires extensive buffering may turn away what could have been a future loyal listener and subscriber.
Appointment listening
The second benefit is more for established users. When podcasts can be delivered in only a few minutes on a regular basis, users can look forward to "appointment listening". Just like fans of certain TV shows clear their schedules on certain nights of the week, followers of certain podcasts can look forward to regular podcast delivery, and make sure that they are ready to stream and listen to their favorite content as soon as it hits the Internet.
By using a content delivery scheme that allows you to deliver content in moments, podcast creators can attract new users more easily, and retain those they already have with regular content delivery and reliable podcast speed.
Image via Flickr.