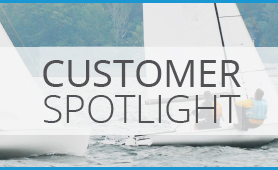 RegattaCentral Sails in Response to High Traffic, Worldwide
RegattaCentral, the one-stop rowing source, serves 350 regattas and 2k rowing clubs, each year, throughout the world. Rowers visit RegattaCentral.com to register for regattas, programs, clubs, camps, clinics, and more—generating tens of thousands of visitors from all over the world. For big races, RegattaCentral's website can exceed 90k visits/day, with registrants from over 30 countries.
These types of traffic surges proved to be too much for RegattaCentral's dedicated servers, causing the site to load slow.
Before minor issues in performance could become major issues, the rowing source's Founder, President and Chief Architect, Steve Lopez, took action to make improvements.
"My goal was to improve the perceived responsiveness of the website by offloading the content and pushing it on a different domain or sub-domain…I saw the value of CacheFly having endpoints across the world, since we have customers all over the world…CacheFly seemed to offer an excellent cost-performance ratio, and the performance was quite attractive," said Lopez.