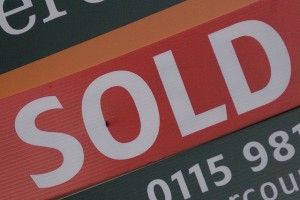 Serving real estate images fast is a must for websites
The Internet definitely changed the landscape for real estate agents. Home buyers can now easily browse hundreds of listings in their area as they look for their dream home. With so much information available, buyers expect realty websites to display real estate images as quickly as possible. If they don't, they risk the buyer moving on to a faster site to find their home.
And it's not just images that need to load quickly. The online video revolution means many real estate sites now use videos to provide a more thorough view of homes for sale. Videos take up much more bandwidth than images, so Internet performance needs to be great in order to accommodate them.
A 2008 study by the Aberdeen Group showed that a one second delay in the loading time of a Web page meant 11 percent fewer page views, and a customer satisfaction decrease of 16 percent decrease. Overall, it led to a 7 percent loss in conversions. That study was five years ago; since that time, expectations of fast load times have only increased.
If a realty website depends on rich media to provide a superior shopping experience for home buyers, investing in the site's performance is a must. Partnering with a content delivery network helps ensure a real estate website's performance is top notch.
Leveraging a content delivery network (CDN) for the best Internet performance
Smart realty companies partner with a leading content delivery network (CDN) as part of their website architecture strategy to ensure their sites load quickly. They know that a potential home buyer's eyes are fleeting, and they will quickly leave if presented with slow loading images or lagging video. A CDN providing state of the art Web acceleration technology is a must in the competitive world of realty. A top CDN provides a host of features, including superior TCP routing, optimized data transfer, and caching. This results in real estate images and other media loading at up to 10x faster speeds than without Web acceleration.
When developing a real estate site that features a host of rich media content, leveraging the technical horsepower of a content delivery network is a must for providing potential customers with a robust, interactive shopping experience.
Image source: Flickr.