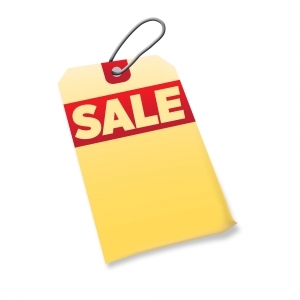 Shopkick app illustrates importance of rapid web performance
Macy's is one of the first major retailers to utilize Bluetooth transmitters in conjunction with the Shopkick app to offer discounts to customers inside the store in real time, based on their specific location, movements, and interests. The integration of Bluetooth technology is a new element in the Shopkick app's functionality made possible by an Apple product called iBeacon, according to The Wall Street Journal.
To implement the system, Macy's invested in the Bluetooth sensors and installed them across select stores. The retailer can use this technology to benefit from shopper activity analysis while pushing discount notifications targeted to customers' precise locations within the store right to their phones.
What is Shopkick?
The Shopkick app is a mobile program that provides users with points when they "check in" to stores. Users also can earn points by scanning the bar codes of various items within the store with their smartphones. These points can be used towards gift cards at participating retailers.
ShopKick reports that 44 percent of users visited participating retailers more often after using the app, and 53 percent of shoppers made unplanned purchases.
Improved speed and reliability
Speed and reliability are two major challenges consumer-facing businesses must address with both their websites and their apps. In the case of the Shopkick app, Bluetooth technology is used to complement cellular technology. It is crucial that the business is able to send discounts and other information as quickly as possible to arrive exactly when a shopper is evaluating their purchase options in a specific department.
A content delivery network (CDN) is one of the most cost-effective ways to improve app performance because, unlike traditional servers that run continuously, CDN providers only bill you for the resources that you use. By providing you with access to high-performance data centers across the globe, you can deploy targeted content to all your customers regardless of location.
CDNs are designed to handle the brunt of the app traffic coming from shoppers, greatly improving your ability to distribute coupons on the fly and even handle giveaways and other resource-intensive activities. A flood of shoppers could easily bring a single server down during a flash sale, but a CDN spreads the load across a network of servers to ensure that customers can access their discounts even during peak shopping hours.
Image source: stock.XCHNG