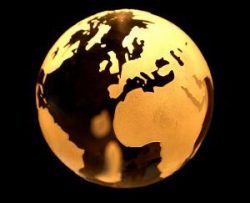 Simplifying website optimization for travel companies
In today's connected society, properly configuring a marketing campaign is crucial to ensure that your website is being used effectively. Whether you are doing business cross-country or globally, the ability to tailor campaigns to various regions is vital to staying competitive. In the past, marketing campaign optimization required leasing expensive servers in multiple regions. Today, content delivery networks (CDNs) enable companies to deploy critical content with ease.

The overall benefits of a CDN
Even with a high-speed Internet connection, the locations of your data centers have a significant impact on your website's speed. For example, if your company uses a data center in Texas, your website will load faster for a local visitor than it does for a visitor from London. Although the difference might seem minute, every second counts when it comes to holding users' interest. CDNs help resolve this speed issue by allowing you to tap servers across the globe as needed.
Unlike traditional servers that run continuously, CDNs are specifically designed to only serve files as they are requested. Rather than paying a high price per server, you will have access to finely tuned billing systems that can be customized to your needs. Since most CDNs don't have up-front set-up fees, you can use a CDN system on and off as needed for different tourism campaigns while only paying for the resources you use.
What can CDNs do for the tourism industry?
CDNs can help travel-related websites better handle marketing campaigns that are expected to bring in heavier traffic. Situations where these systems pay off include scaling up tropical island cruise sites for visitors in the Northeast United States during the winter, or an airline increasing their website's capacity during the holiday travel rush in December and January. More people will be booking flights, hotels, and other travel arrangements to partake in the festivities, resulting in heavier-than-normal travel site traffic. This need for speed also ties into another key benefit of CDN systems—additional reliability with minimal complexity.
CDN integration
As a travel professional, you probably don't have time to worry about integrating a CDN system with your site, and your IT team is likely busy managing plenty of other systems. Fortunately, most CDN providers have dedicated experts on staff to handle the integration, optimization and maintenance of your network.This hands-on approach allows even the smallest companies to have access to quality CDN services.
Image source: Stock.XCHNG