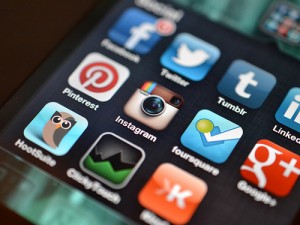 Social networks remain a key part of enterprise marketing
Businesses need to embrace marketing on social networks to be able to reach and captivate the largest possible audience. Bands, video game makers, traditional product manufacturers — they all use Twitter, Facebook, and Google+ to interact with their customer base. Businesses not leveraging the power of social network marketing run the risk of being left behind as their competition continues to gain new customers and publicity.
Advantages to a focused social networking campaign
While raising some privacy concerns, the personal information about likes and dislikes shared by Facebook users allows advertisers to target customers more accurately than ever before. This finer granularity makes the advertising process more efficient, especially for companies with a niche product or a band working in an obscure sub-genre of music. Internet advertising revenue has made Facebook and Google very wealthy companies, and the same is hoped for Twitter with their recent IPO.
Improved customer reach through social networking also allows the easy delivery of unique media ad options that go beyond buying commercial time from a traditional radio or television source. It is now possible to target millions of Facebook users with video or audio content advertising any kind of product.
Don't skimp on the quality of the content delivery process
Any advantages derived from advertising on social networks will be thrown away if you don't invest in high performance content delivery. Potential customers checking out an ad might lose interest if the video suffers from poor quality or lag. In this case, it is important for businesses to partner with a leading Content Delivery Network (CDN) to ensure the best possible performance.
The best CDNs ensure the superior delivery of podcasts, audio, video, or any other form of Web-based promotional material. Potential customers all over the world are able to easily access this rich media content delivered by a CDN no matter their location. Leading CDNs place the content close to the most popular peering points so access is fast and seamless.
TCP-anycast-based routing and gzip compression optimizes large file downloads, assuring users don't drop out due to slow network issues. Captive customers lead to a better return on a social advertising investment.
Starting a social network without a CDN providing support lessens the overall impact of the advertising effort, essentially wasting valuable company dollars. Let packet loss and substandard network performance hamper the social marketing campaigns of companies without a CDN partner. The smart business needs the most bang for their ad budget.
Photo Credit: Flickr