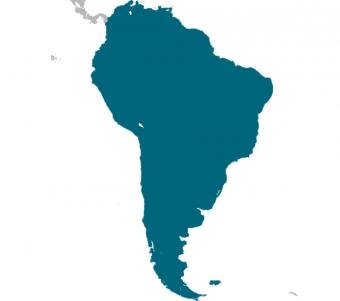 South American Gaming Trends
As you likely know, the global gaming industry was predicted to grow 20% in 2020. It's August and we've already exceeded expectations on increased gaming traffic worldwide. But how is South America faring?
There are some minor hurdles in LATAM regarding internet penetration rates and the cost of delivery. CacheFly has already started to confront those. We've expanded our network in Latin America and in doing so, lowered our cost of delivery in the region.
Since South American governments have become more open to gaming and recognized the industry as a driver of growth and profit, the South American continent is predicted to be a significant emerging game market. Brazil and Argentina lead the pack. Revenue was over a billion in Brazil and close to half a billion in Argentina in 2019. Both markets are expected to grow by close to 10% in 2020. Mobile gaming is a substantial market leader in both countries, accounting for more than half of the gaming revenue.
Fast Facts From Statista:
Revenue in the Video Games segment is projected to reach US$2,358m in 2020.
Revenue is expected to show an annual growth rate (CAGR 2020-2025) of 3.7%, resulting in a projected market volume of US$2,831m by 2025.
The market's largest segment is Mobile Games with a projected market volume of US$1,164m in 2020.
User penetration will be 24.1% in 2020 and is expected to hit 40.6% by 2025.
The average revenue per user (ARPU) is expected to amount to US$11.99.
If you live on planet earth you know that Coronavirus has massively impacted the gaming market. One cannot login to social media without seeing mentions of Animal Crossing, ROBLOX, Fortnite, Call of Duty, and other viral games. NewZoo analyzed the games people are playing in lockdown and found that the genres that grew the most since December were:
Shooters (+40%)
Gambling games (+36%)
Deck-building games (+34%)
Arcade games (+28%)
Platformers (+25%)
Battle Royale (+17%)
NewZoo also theorizes that there will be 3 billion gamers worldwide by 2023 and the major contributors will be emerging markets such as South America.
If you're interested in expanding into the LATAM market, contact us today.