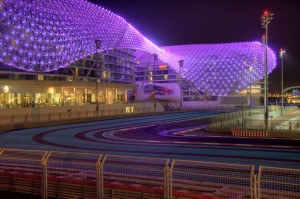 The advantages of a cloud CDN
Cloud computing is an exciting IT innovation for businesses and individuals alike, and this technology is expanding into the content delivery market with the concept of a cloud CDN.
Through cloud computing, companies can save money by pooling together computer resources instead of maintaining infrastructure in-house. However, one of the biggest problems with the cloud is the risk of failure or outage. When an event like this occurs, there is very little that can be done to alleviate the issue by anyone other than the specific provider. Cloud CDNs may be the next step toward improving this technology.
Avoiding outages

Earlier this year, Microsoft blamed a 16-hour outage of its Outlook.com mail service on an overheating data center. While problems like this are rare, the reality is that data can be streamed through delivery networks in order to reduce similar service disruptions.
In general, customers aren't very concerned about the technical reasons behind an email service outage; they simply want to access their email without disruption. While most people believe that CDNs just deliver media, it is clear that the cloud is also well-suited for data streaming. This Microsoft example proves it.
Security considerations

One of the problems with streaming cloud data is that, unlike other content, a good portion of this information is considered private and unique. If a data breach were to occur, a host of legal problems could ensue for a cloud provider. Another potential challenge is the question of data ownership: If a cloud CDN is streaming communications data, who is responsible for data leaks or lost information?
If the data itself can be properly contained through encryption security, these problems can be managed. These days, with the availability of secure socket layer and other methods of encryption, a cloud CDN should be able to properly secure data and keep it private from all but the proper information owners. It is technically possible.
The early stages of cloud CDNs
The concept of a cloud CDN is still relatively new. Given the recent surveillance leaks within the US government, cloud-based technology is seen as a risky proposition for some customers. But historically, technology has a way of overcoming outside factors like this, and the need for users to be constantly connected gives content delivery in the cloud a huge value proposition.
It will come down to business and IT leaders who must decide whether or not the risks to security and uptime are actually worth it. But the increased costs of building internal infrastructures and the rising cost of salaries in the technology industry mean that IT will likely continue to choose the cloud over other alternatives. Will cloud CDNs bring peace of mind? They certainly have the potential to if IT managers ultimately choose to implement them.
Image source: Flickr