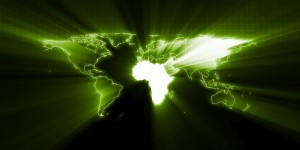 The importance of CDNs for mobile content
Consumers today are increasingly using smartphones and tablets for online activities. Because mobile networks tend to have more delivery issues than traditional networks, it is vital to ensure that your business is able to handle the unique challenges of these platforms. When customers are connecting on the go, their attention spans tend to be much lower than if they were sitting in front of a traditional computer. In order to grab and maintain the attention of your audience, your company's website and products need to download as fast as possible. A content delivery network (CDN) is a simple way to improve speed without going over your budget.
Guaranteed speed increases
If you want consumers to engage with your mobile content, your company's servers must be able to handle large amounts of content and data while operating properly. In the past, the only way to ensure that they could handle such a large demand was to pay extravagant fees for a server farm. Modern CDN solutions allow you to access a network of servers while only paying for the resources that you ultimately use. Additionally, CDN providers typically have servers located across the globe in strategic locations, designed to optimize Internet traffic. These networks also help reduce content-loading issues when cellular connections are spotty.
In today's digital society, where customers are scattered all over the globe, CDNs play a vital role in ensuring that website files and application packages are delivered to your customers in a timely fashion, regardless of their location. This increase in performance is possible because CDNs store critical files on servers in the regions that you personally specify. When a customer chooses to visit your site or app, their request is rapidly routed to the server located closest to them. A customer located in France, for example, would be connected to a server in Europe, while a customer in New York will be directed to a server within the United States. Although this may sound expensive, CDNs are a great solution for companies of all sizes, as CDNs allow you to pay as you go, and providers usually assist with set-up and integration.
Features for mobile sites
CDNs are particularly key for video delivery acceleration in mobile because video is one of the most resource-intensive services customers can use while on the go. As business owners continue to rely on video and other multimedia to communicate ideas to customers, it is crucial to ensure that servers are able to withstand the demand. In the case of mobile, one of the biggest challenges can be delivering content in a format that is optimized for specific devices.
Many CDN providers are often able to support multiple wrappers for content. This means that your business can ensure that users are able to view the correct video on their device. Additionally, real-time reports ensure that you are able to catch trouble spots before they become too serious.
Although picking a CDN can seem like a daunting process, choosing a reputable vendor will allow you to ensure that your company is able to better manage your mobile visitors at a price that fits your budget, no matter how large or small it may be.
Source: stock.XCHNG