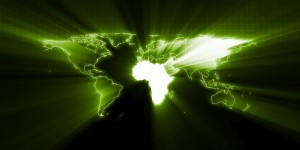 The online gaming industry thrives on emerging technology from CDNs
As online gaming continues to evolve and mature, newer technologies like cloud-based service architectures and widely distributed computing are becoming necessary to allow the games to perform up to the standards of gamers who are used to graphic-intensive titles played on a PlayStation 3 or Xbox 360. Many gaming companies are now looking to content delivery networks (CDNs) to provide the state-of-the-art technical horsepower that enables online gaming to thrive.
CDNs provide the online gaming industry with the ability to focus on their strengths—namely, offering superior gameplay and a compelling experience to their customers. A smart gaming company will let the technology experts worry about issues of scalability, security, reliability, and performance.
Online gaming needs to perform seamlessly in the cloud. Gamers located all over the globe play games and interact with one another on a 24/7 basis, and the technology stack must be able to support this usage model. Because of these requirements, a state-of-the-art CDN that supports this modern distributed framework becomes a vital part of any excellent network gaming experience.
Network lag won't work with online gaming
In the middle of intense gaming action, no gamer will worry about lost network packets. But when network lag causes a game to freeze, or causes someone to get fragged by an enemy, a gamer will usually blame the game company rather than the network provider. It doesn't matter if the user is on a desktop computer or a high-end mobile device like a smartphone or tablet, gamers hate network lag. Thankfully, the superior performance provided by modern CDN technology makes lag a thing of the past.
Word about online games with poor network performance spreads pretty quickly among gamers, and once a bad impression is formed it is usually difficult to reverse it. The leading companies in the online gaming industry know that leveraging new technologies provided by a top-ranked CDN are essential to the game's success.
What a CDN brings to the online gaming table
A quality CDN provides a set of cutting-edge technical capabilities to any online game. Faster and more secure downloads help control access and support an increasing number of gamers while simultaneously supporting high-end graphics and animation. Easy scalability ensures that if the game becomes a huge hit, the servers can handle the additional traffic.
Additionally, the CDN must be compatible with the still-emerging HTML5, the venerable Flash, and any new presentation technology that hits the market in the future. Certified integration with Facebook and other social networks is another plus for today's modern gaming apps. The CDN provider must also offer 24/7 technical support.
The new technologies that drive the online gaming industry benefit from CDN technology, but in reality, they depend on it. With high-quality CDNs readily available, it is increasingly beneficial for game companies to take advantage.
Photo Credit: Wikimedia Commons