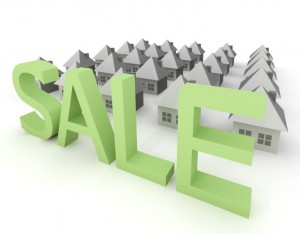 The role of CDNs in marketing strategies for real estate companies
Technology plays a major role in marketing strategies for real estate companies. The number of older individuals selling their properties to become permanent renters is on the rise, according to The Guardian. Although the number of first-time home buyers is reaching the highest level since 2007, one-third of renters are now over 41 years old.
These trends indicate a fundamental shift in the industry, and as it shifts, real estate companies are changing their marketing strategies accordingly. Video marketing for real estate agents is important, but with renting on the rise, agents are getting more creative with how they use this technology to engage their customers.
Customized marketing strategies
Nest Realty provides their customers with video area guides in their "Live Where You Love" series. They have taken virtual content to the next level by incorporating interactive neighborhood reference material into their brand. Other companies have digital slide shows, streaming video, and even downloadable local food guides on their websites. The focus has shifted to delivering area information as well as home-buying data to customers, selling a living experience rather than just a property. These tactics ensure that they are engaging customers on opposite ends of the spectrum: both new homeowners and retirees looking to sell to become long-term renters.
The role CDNs play
Imagine that you are looking for a place to live. You've narrowed it down to a few different places and want to learn more about each community before you begin looking for a home. You hear about a great website that has interactive neighborhood video guides with lots of information on the areas you need to research, so you head over to their real estate site. Unfortunately, the videos freeze up, image galleries don't load, and you aren't able to download any files. Naturally, in frustration, you look elsewhere.
What happened?
Heavy website traffic can overload smaller infrastructures, causing lag and downtime for users. CDNs allow websites to handle larger amounts of traffic, providing extra support when their clients need it without the high cost of purchasing their own equipment. By accessing the nearest available data centers, CDNs complement existing servers and allow customers to only pay for the extra access they need. CDNs are the powerhouse for high-level marketing strategies like those used to provide customized virtual content to real estate customers.
As these technology trends continue to become more sophisticated, top-notch web acceleration solutions will be vital for customer engagement.
Photo credit: Stock.xchng