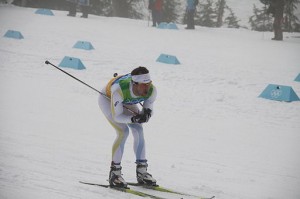 The Sochi Olympics illustrates the importance of video streaming
With the Sochi Olympics taking place in a Russian Baltic Sea port town nine hours ahead of Eastern Standard Time, sports fans are increasingly utilizing video streaming services to keep up with the Winter Games. While NBC is providing television coverage on their wide array of channels — both over the air as well as via cable and satellite providers — little of the content is shown live, and some of it is broadcast over 12 hours after the event actually took place.
NBC provides video streaming access to their Winter Olympics coverage in partnership with a variety of large cable and satellite providers, so sports fans who have ditched their subscription television service in favor of a TV antenna or a Roku-like box won't be able to stream the games legally.
NBC provides a host of Olympics streaming options for PCs, smartphones, and tablets
In addition to offering video streaming options from their Olympics website, NBC also developed apps for most of the popular mobile platforms, including iOS, Android, and Windows. NBC is also partnering with a content delivery network (CDN) to improve video streaming and website performance while enhancing security for fans watching the games online.
The CDN is working with NBC to optimize the streamed winter sports content for both Web-based and mobile delivery, so fans can expect to enjoy a seamless experience regardless of whether they watch through a web browser or from an app downloaded to their mobile device. Malicious traffic will also be filtered out to protect viewers from hackers and malware.
The Olympics proves the worth of the content delivery network
Internet content providers ought to note the success NBC has achieved through its partnerships with CDNs at the Sochi Olympics and previous games dating back to 2004. The best CDNs offer significant capabilities, including secure access to the Internet's most important peering points to ensure customers can stream video content wherever they are located worldwide. A 100 percent service level agreement and easy scalability mean that rich media is always available to consumers free from malicious content, and that no one gets shut out as the customer base grows.
Today's discerning viewer won't tolerate poor streaming video performance. Companies with substandard website and media content performance are at a competitive disadvantage compared to businesses working with a CDN. What works for NBC should work for any company offering video on the Internet.
Image courtesy of Wikimedia Commons