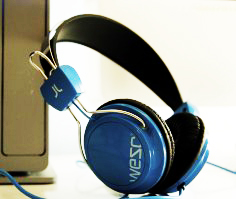 Top music streaming apps continue to grow
The on-demand music streaming apps industry continues to expand its service offerings to consumers, who are increasingly opting to listening to music with these easy, on-the-go options. The biggest question on everyone's mind is how to properly grow a solid customer base. To become a top music streaming service, companies must provide the best content streaming experience to draw more customers to their platform.
Pandora
With 70.8 million active users, Pandora is the most popular of all the music streaming apps. Pandora offers both a paid and a free version, with free users monetized with advertising revenue. The paid, ad-free version costs $4.99 per month. Users can build stations based on their favorite songs, but they cannot pick which songs will play. The thumbs-down feature allows listeners to skip songs they don't like.
Spotify
Spotify is quickly gaining momentum with 24 million users. It has a revenue model similar to Pandora's, with both free and paid versions. Spotify's premium subscription, which currently has about 6 million users, costs $9.99 per month and allows customers to play any of its millions of tracks on demand, on any device, with no advertisements. Premium subscribers also have a "Listen Offline" option, where they can cache their favorite music on their mobile device for when they are unable to stream it live. Content delivery networks are becoming more sophisticated to handle the increasing demand for these services.
Rdio
Very similar to Spotify, Rdio offers the same free and premium options for its users, right down to the cost of unlimited streaming and mobile use. Both Rdio and Spotify offer the cache music option for their premium customers. Some argue that Rdio's user interface is better than Spotify's, but it has a smaller library of songs to choose from.
Songza
Songza is similar to Pandora in that the app learns what type of music a listener likes and adjusts its playlists accordingly. Songza is unique because it recommends playlists based on the time of day, a user's mood, an activity, or a theme. The service is free and generates revenue through advertisements, sponsored playlists, and partnerships with companies that build a branded version of Songza tailored to their audience. Businesses utilizing Songza's services will need content delivery methods that can align with the high-bandwidth demands this medium is known for and, ideally, have scalable capacity for high traffic spikes.
Both Google and Apple are getting into the music streaming game with their own services, and only time will tell whether they will be able to gain momentum in this crowded marketplace. Businesses will have to get creative to find different ways to monetize this revenue stream and make the business model profitable. The determining factor of success may come down who can provide the best customer experience, fastest download speeds, and most reliable service.
To accomplish this, content delivery networks will play a major role in providing the necessary support to supplement current infrastructures, delivering media up to ten times faster than traditional single-hosting delivery. Partnering with a high-performance vendor to assist with content delivery will become a necessity to stay on top in this growing market.
Photo credit: Flickr