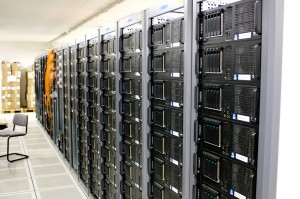 Using a CDN is more efficient than building your own infrastructure
One of the most interesting by-products of the growth of cloud computing, service infrastructures, and content delivery networks (CDNs) is how they, together, have revolutionized how businesses leverage information technology. In most cases, using a CDN makes more sense for small- to medium-sized businesses instead of organizations making the effort to build and manage their own infrastructure. In short, it allows your firm to focus on what it does best—run its own business—instead of spending time and resources on an IT department that operates less efficiently than a top-ranked CDN.
The advantages of using a content delivery service
The benefits of using a CDN are wide-ranging and applicable to many business sectors. Your company reaps the benefits of a state-of-the-art technical infrastructure managed by experts in their fields. Most of the leading CDNs offer top-ranked performance through the existence of strategic points of presence (PoPs) on the Internet, allowing your organization efficient, worldwide access to rich media and other Internet content with minimal latency.
If your company is involved in online gaming or offers streaming video services, it makes sense to partner with a CDN, as your user base will benefit from superior Internet performance. Many CDNs also offer other necessary features like real-time performance metrics and analytics, giving you peace of mind that your organization's CDN investment is adding business value.
Letting your business focus on business
Ultimately, the best reason for using a CDN simply involves letting your business focus on its day-to-day operations without the worry of also managing a technical infrastructure. If your company depends on an engaged user base consuming media content or enjoying the latest in online gaming, your network assets will always need to perform at 100 percent efficiency. Choosing a leading CDN as your IT partner is the best way to make your network hum, make your customers happy, and make your bottom line grow.
Photo credit: Flickr