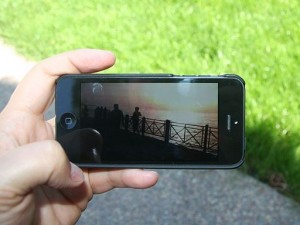 Video quality is vital when offering streamable content
As more and more consumers turn off their high-priced cable and satellite TV offerings and turn towards streamable content from YouTube, Netflix, Justin.tv, and other sites, providing streams with premium video quality becomes paramount. End users aren't going to put up with pixelated video and drop-outs on their new video streaming app—only HD or near-HD quality will suffice in today's age. Because of this, if your company plans to offer video content over the Internet, it is important to make sure your investment in video quality rivals that of professional broadcasters, or you may run the risk of being ignored as your users turn their eyes—and attention—somewhere else.
More Internet users are choosing online videos
If you are hesitant to believe in the trend towards video streaming, just take a look at the numbers. A recent study from Internet analytics firm comScore revealed that 187 million Americans watched more than 48 billion online videos in July 2013. These viewing habits also led to 19.6 billion ad views, so there is definitely value and purchasing power behind the growing movement towards online video.
While Google (primarily through its YouTube property) and Facebook lead all content providers in the number of unique viewers, many other streaming apps and services, such as Hulu Plus, Netflix, and those provided by premium broadcasters (like HBO Go), are gaining more and more customers. Customers are growing accustomed to watching streamable content in HD video, often tethered to their big-screen TV through HDMI connectors.
Because of this more discerning user base, overall video quality must be a top concern if your company's intention is to offer streamable video content on your website or other online property. According to the comScore study, 86.6 percent of all US Internet users—an audience that needs to be properly served with quality content—watched an online video in July 2013.
Technical and other considerations for the best in online video quality
No matter what method, app, or service consumers use when streaming your online video, you, as the content provider, have several technical issues to consider to ensure your users enjoy content at its highest possible quality. It is vital to keep a captive audience for your company to gain any value from offering video content.
If you plan to offer live streamable content that will attract many users at the actual time of broadcast, you will need to ensure your website and Internet provider are able to handle the extra traffic. Otherwise, your customers will suffer a notable degradation in the quality of video. Those users, unhappy, will leave your site and may not return.
If you are offering video-on-demand or time-shifted content, you should be aware of user viewing patterns to ensure that your website is equipped to handle peak demand periods. No matter which video broadcast method your company offers—live broadcast or on-demand—your website's bandwidth needs to scale seamlessly to handle more viewers and downloads. Today's online viewing audience won't stand for poor quality or slow downloads.
Your company must also decide how to provide online videos. Do you stick with Flash, which has a large installed user base but is considered by many to be a slowly dying format, or do you consider offering H.264 video served to browsers that are able to render web pages in HTML5? While these issues are important, what is truly paramount is that your website provider can easily stream high-quality online video no matter which format you choose.
Does a content delivery network ensure the best in streaming video?
Ultimately, choosing a content delivery network (CDN) as a partner for your company's video-streaming needs might make the most sense to ensure that your customers enjoy the best video quality during both peak usage periods and relatively quiet times on the Internet. Any CDN you choose needs to offer high-performance service with minimal latency, preferably with access to the Internet's essential peering points, ensuring that your viewers are able to enjoy your content at its best possible quality.
The CDN your company chooses should be able to handle any video format seamlessly, allowing your firm maximum flexibility in making a format decision. In a similar manner, it also needs to easily integrate with all popular video streaming apps, offering your customers that same flexibility. A 100 percent service level agreement is vital, giving your organization the peace of mind it needs knowing that your investment in video content and quality is always available to your viewers.
As more users get their video content from online sources, a new market that expects only the highest quality in streaming video is emerging. If your company wants to provide video to these consumers, be sure to choose a technically adept CDN to partner with your firm, giving your customers the best possible quality.
Photo credit: Wikimedia Commons