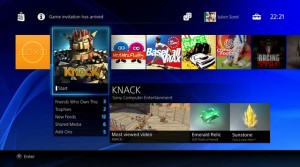 Sony will offer all PS4 games in digital download format
As the launch date for the next generation of video game consoles—PlayStation 4 (PS4) and Xbox One—draws closer, consumers are looking at technical specs, comparing Xbox One and PS4 games, and considering overall value to determine which device they will purchase this holiday season. Beyond these simple questions, consumers are also looking at which console will provide them with an experience that will grow with them as their gaming preferences change.
Slow shift towards digital
The previous console generation introduced the world to downloadable gaming. Both the Xbox 360 and the PlayStation 3 offered "bite-sized" titles for download at the beginning of their lifecycles, and then began selling full-fledged games. Though the full game sales never picked up in the way that small titles have, Sony is anticipating that this will change in the next few years, and has stated that all PS4 games will be sold in digital form on the PlayStation Network, according to The Escapist.
Though there is a definite preference for hard copies in the current video game marketplace, especially when you consider that the secondary market for video games is a big business, the foundation for digital downloads to take over a large market share is certainly there. Digital content sales went up by 33 percent in 2012, and even bigger gains are predicted in the coming months.
Quick content delivery is crucial
As gamers get more and more comfortable downloading full games from networks like Xbox Live and the PlayStation Network, it is important that they have a positive experience and don't have to wait several hours to play games with sizes that can reach up to 50 gigabytes. Leveraging a content delivery network (CDN) that can deliver downloads faster than the competition and doesn't make users wait for required patching or updating is critical to keeping the trend towards digital moving. This is especially true if gamers can start playing high-profile new releases at midnight on launch day, instead of waiting in line outside a game store and then playing when they get home hours later. In order to truly take off, CDNs must prove that digital distribution is a faster way for gamers to gain access to the games they want.
Though Sony has expressed a commitment to physical copies of PS4 games, it is obvious that they are looking towards the future of gaming with their bold moves in the digital sphere. As long as consumers have a positive experience downloading games, sales of digital games will do nothing but rise, and the PS4 could become the console of choice for those who prefer the digital distribution model.
Photo credit: Flickr